New solutions for digital health
---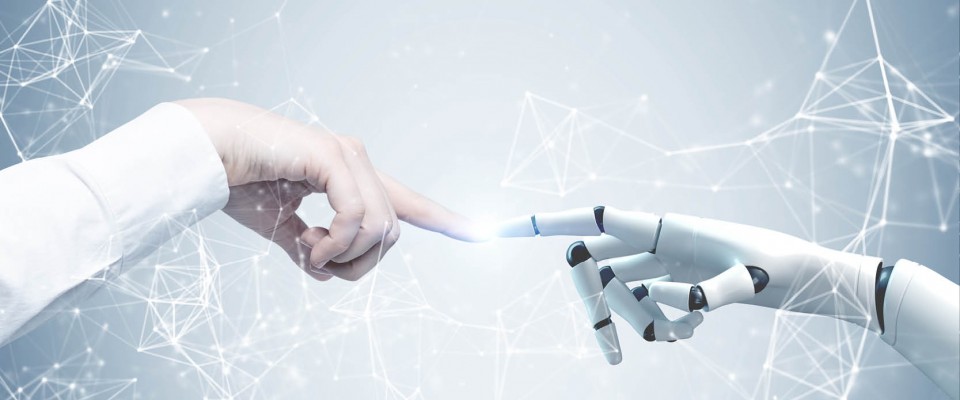 Technological innovation is strengthening the capacities of the healthcare system to address current health and social challenges. Voice technologies for healthcare professionals, mobile robotics and thermal cameras for telemedicine, ingestible capsules for phototherapy, mobile applications for patient monitoring and platforms for healthcare management, blockchain for biobanks, are some of the solutions presented during the webinar organized by secpho and Business Upper Austria on the 14th of May, in the framework of DIGI-B-CUBE.
The latest updates on digital health were introduced by Techmo, Atelierul de Idei, AI4HD, Enova Robotics, Imagga & Kelvin Health, Check Point Cardio, Probiomedica, Healee, Constantin Individual Enterprise, Dermtest y RomSoft SRL.
Michal Kucharski, Machine learning Engineer at Techmo. Project VAMP – Voice Analysis for Medical Professionals
Voice technologies enable effective prediagnosis of many lifestyle diseases from voice signal, including neurological disorders, coronary artery disease, heart failure, obesity, diabetes, hypothyroidism, Polycystic ovary syndrome, respiratory diseases, affective disorders, schizophrenia, etc.
-->
Cristina Baghiu, Founder at Atelierul de Idei. Biosensing Behavioral Training app for Burnout prevention
New technologies also may contribute to the burnout prevention. The use of smarphones, spectroscopy and Artificial Intelligence facilitates the measurement and management of stress, through pulsoximeter technique, tests and personalized guidance.
-->
Emna Harigua, CEO at AI4HD. CovRD.io, an integrative platform for AI-assisted diagnosis of COVID-19
Cloud-based platform for clinical data collection and management together with deep learning technologies enable AI-assisted diagnosis of COVID-19 based on X-rays and CT chest tests.
Radhouane Ben Farhat, Chief Sales Officer at Enova Robotics. Mobile robotics for telemedecine
The robots facilitate the work of nursing staff, delivering repetitive tasks related to physical interaction, patient care and data processing. Robots may be used for remote tasks to get a real life preliminary visual diagnosis, take medical measurements by sensors and consult them. Continuos monitoring by robots at hospitals detects early patient deterioration and reports physiological instability.
Georgy Kadrev, co-founder and CEO at Imagga & Kelvin Health. Monitoring of infections and health status based of thermal camera imaging in domestics environment
The innovation driven by the union of thermography, BIG DATA and Artificial Intelligence allows to improve the remote and non-invasive monitoring of patients at home. This method can be used for diagnosis of respiratory (including COVID-19) and oncological diseases.
Ivaylo Dachov, co-founder and Managing Director at Check Point Cardio. Home ICU monitoring in pandemic and post-pandemic situation
Medical devices together with mobile apps and Artificial Intelligence reinforce remote monitoring of patients, both in hospitals and at home. This combination results in continuous and automatic data management and storage along with smart alarm systems for hospitals. As for the diagnosis and treatment of patients at home, the above technologies offer comprehensive drug plan management and fast reaction in emergency cases.
Giovanni Romano, CTO en Probiomedica. The first ingestible capsule to eradicate Helicobacter pylori infection by phototherapy
Photodynamic therapy allows the development of small swallowable capsules that emit light waves, eliminating Helicobacter pylori bacteria that attack stomach mucosa. The capsules are disposable, their operation is based on technologies available on the market for 15 years. Their use avoids all the side effects of drug use on the human body.
Josif Dishlief, co-founder and COO at Healee. The Healee platform: Start virtual care, effortlessly
The use of Artificial Intelligence in telehealth platforms improves remote monitoring, especially of patients with chronic diseases, offering pre-diagnosis of symptoms and facilitating direct communication with the doctor.
Gabi Dumitriu, owner at Dumitriu Gabriel Constantin Individual Enterprise. Blockchain Biobank
Blockchain revolutionizes the health sector, including biobanking. Together with Internet of Things solutions it facilitates data transmission and storage, offers easy, fast and secure access to documentation, improves transparency of processes and records, as well as increases confidence in key biobanking players by facilitating verification through accessible data.
Christian Koop, New Markets Manager en Dermtest. Image-based Telehealth with Dermtest
Sensors and  image management systems, along with mobile apps facilitate the diagnosis and treatment of patients with skin diseases, especially cancer, and wounds. The use of these technologies allows to connect patients, physicians and specialists with direct access to the cloud, as well as fast and easy communication systems.
Lucian Nita, Project Manager en RomSoft SRL. EMIM – medical platform for telemedicine services
Telemedicine offers immediate access for patients, doctors and pharmacists to a shared cloud with all the data on diseases, facilitating the monitoring of patients without the need for face-to-face contact. In addition, the use of machine learning technologies improves patient self-management of diseases, based on continuous analysis of data from the cloud.
You can also check the previous secpho webinars on our website and the Youtube Channel.
We look forward to seeing you at our next secpho webinar!
---